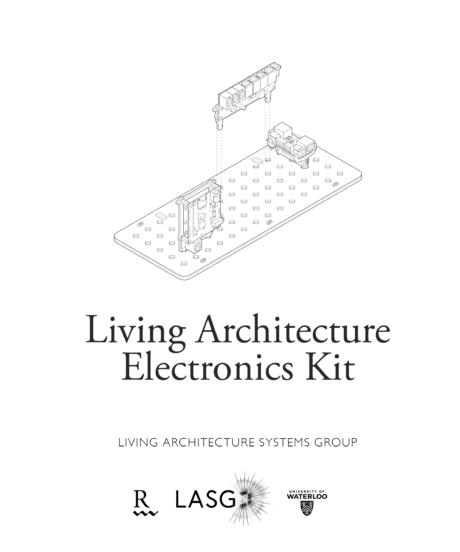 Living Architecture Electronics Kit
By Rob Gorbet & Living Architecture Systems Group
Edited by Philip Beesley
This folio series describes a specialized system of modular distributed electronics control hardware developed by the Living Architecture Systems Group  during 2012-2019. The Arduino-based custom electronics provide individual devices containing actuators and sensors with local "intelligence." Software interfaces are included that support the flexible development of distributed systems that can be easily multiplied and prototyped.   
The component designs have been developed as part of a research and creation initiative that is seeking to develop architecture that approaches the qualities of living systems. The scaffold designs that are included within this series support minimal material use and are capable of accommodating multiple components and evolving functions. 
Downloadable laser cutting patterns and assembly instructions for electronics and device mounting are included within this publication, supported by open-source Creative Commons licensing that permits adaptation and extension of the electronics control kit.